Great Homes, Great Service!

Let our team of local, experienced agents help you
buy or sell your next home.
Let Priority One show you how much better the home buying and
selling process is when your agents put your needs first! Our agents
are local to the area and understand the community and how to help you
through the process. Our agents are also experienced and come from a
wide variety of backgrounds from mortgage, consumer banking and legal.
Each agent will work for you, putting the clients and their interests first.
Remember, our motto is
"Great Homes, Great Service."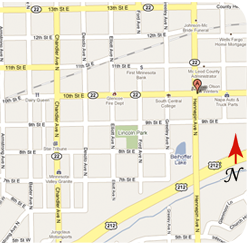 For Directions, click HERE!

---
Priority 1
Metrowest Realty

806 10th St. East, Suite 101
Glencoe, MN 55336

320-864-4877

Email us!
parker1@hutchtel.net